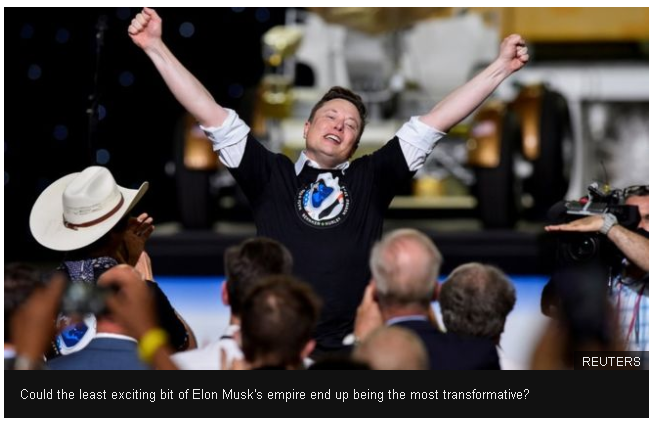 Elon Musk has perhaps the most exciting portfolio of businesses on the planet.
There's SpaceX with its mission to Mars, and Tesla with its super-fast hi-tech electric cars.
He claims his Hyperloop concept could revolutionise public transport. And even his Boring Company is kind of interesting – it aims to find new ways to dig tunnels.